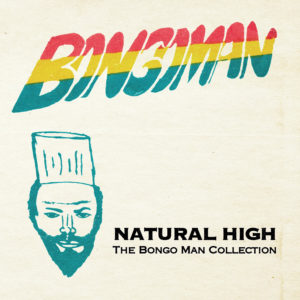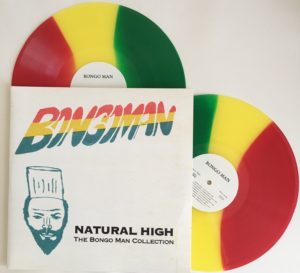 Natural High: The Bongo Man Collection
is a brand new 2xLP compilation from Studio One, featuring a multitude of singles from Coxsone Dodd's infamous Bongo Man imprint. Over half of the songs on this collection have never been released on LP before, plus a totally unreleased disco mix of Horace Andy's "Skylarking" closes out the album. Released on limited edition red, gold, and green vinyl for Record Store Day,
Natural High: The Bongo Man Collection
reminds us that the myriad of music in the vaults of Studio One is in itself astonishing, but that the quality of the songs is so high makes it that much more exciting to uncover the forgotten masterpieces of Studio One. Limited to 1,500 copies.

Tracklisting:
A1. Jackie Bernard – Jah Jah Way
A2. Emperor D.P. – Jah Jah Rock
A3. The Classics (aka The Wailing Souls) – Got to Be Cool
A4. The New Establishment – Reggae Lady
A5. Prince Jazzbo – Little Joe
A6. Ernest Wilson – Money Worries
B1. Cliff Stewart – Burn Collie
B2. The New Establishment – Burn Collie Version
B3. Leroy Wallace – Far Beyond
B4. The New Establishment – Far Beyond Version
B5. The Beltones – Soul People
B6. Wentworth Vernal – I Gave You My Heart
B7. Horace Andy – Darling Dear
C1. Prince Lincoln – Live Up to Your Name
C2. Pablove Black & the New Establishment – Poco Tempo (aka Pocco Tempo)
C3. Prince Jazzbo – Ring a Ting
C4. El Tibby and the Stingers – Stepping into Zion
C5. Big Joe – Nanny Version Skank
D1. Sleepy and Jazzbo – Skylarking Disco Mix
Click here to find a participating record store near you! Don't miss out on this essential collection of Studio One rarities!