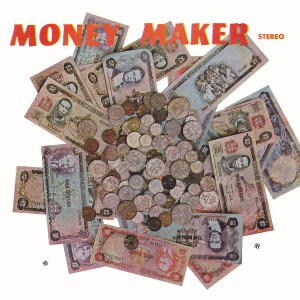 We've got an amazing reissue on our hands: Money Maker! Pre-Order the record now at our webstore.
Money Maker is arguably one of the rarest albums in the Studio One catalog. Originally released in the early seventies inside a blank cover, and later with the iconic "cash" cover, it was pressed in limited quantities.
Remastered from the original session tapes this reissue recaptures the impact of the original seventies release which features a superb selection of earlier top Studio One rhythms from groups like the Heptones, Burning Spear, The Wailing Souls and John Holt.