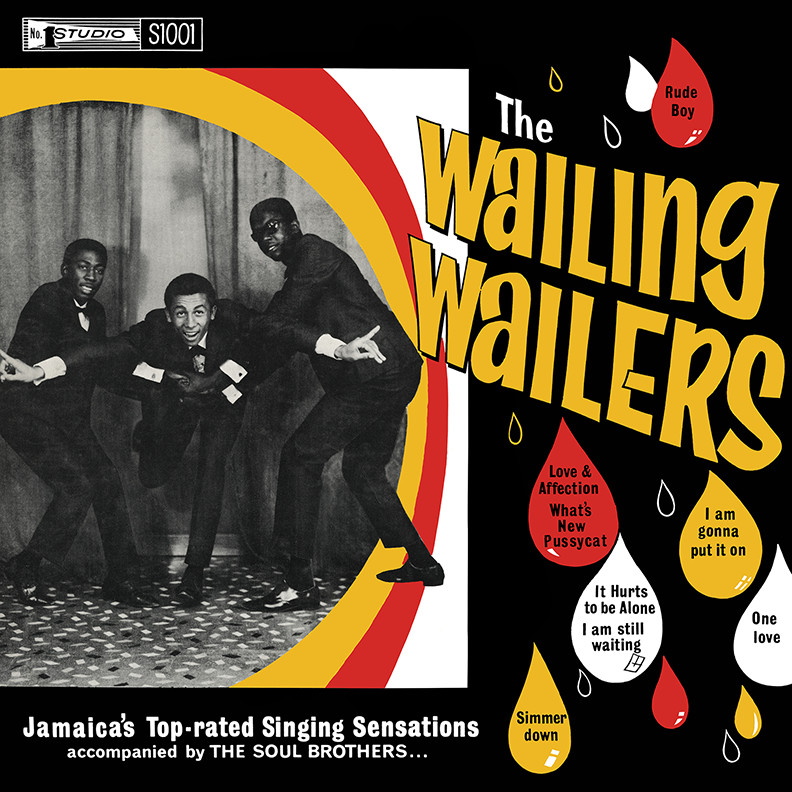 Studio One is ready to kick off the new Studio One reissues with The Wailing Wailers ! Pre-Order the record now at our webstore.
The Wailing Wailers burst onto the Jamaican music scene at the height of the ska era in 1964, recording nearly one hundred songs for producer Coxson Dodd's ground-breaking Studio One imprint. They covered American pop and r&b hits and wrote heartbreakingly beautiful ballads and irresistible dance scorchers that sound as fresh today as they did 60 years ago.
Our reissue of their legendary first album, features three immortals who went on to stupendously successful solo careers. Bob Marley, Peter Tosh and Neville Livingston are joined by Junior Braithwaite, Vision Walker, Beverly Kelso, and Rita Marley in an unforgettable collection of Coxson's finest productions.