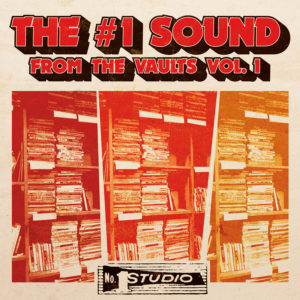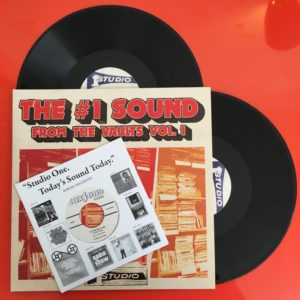 From the vaults of Studio One comes an 18 track bonanza of rare sides featuring both the label's top hit makers as well as some of its more obscure artists. From Alton Ellis, Johnny Osbourne, and the Gaylads to Roy Tomlinson, the Soulites, and the Officials, the collection spans the label's output from the late sixties to the early 1980s. These recordings might be rare, but they are some of the best "forgotten" songs released by Studio One. Where once only found in the collections of Reggae aficionados and fetching tidy sums on the internet,
From the Vaults, Vol. 1
showcases some of the greatest "lost" music by Jamaica's legendary label.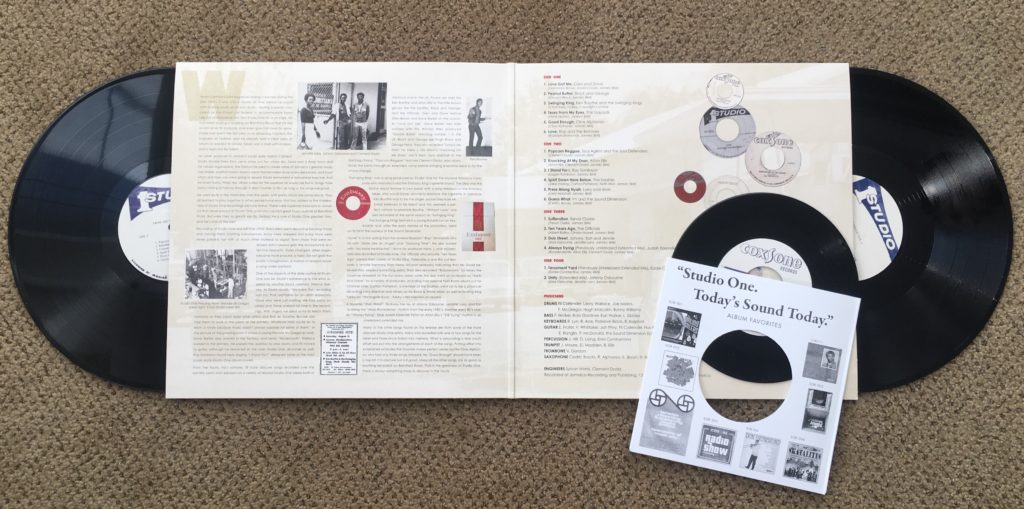 Studio One has always been Jamaica's premier label, having discovered and recorded some of the top names in Reggae. From the Vaults, Vol. 1 introduces some of the lesser known artists, and some rarer tracks from the more famous. All 18 songs here are found on LP for the first time, with two previously unreleased. The LP also comes with a bonus 45 single, featuring a unreleased track from Glen and Dave, exclusive for Record Store Day Black Friday.
Tracklisting:
1. Glen and Dave – Love Got Me
2. Black and George – Peanut Butter
3. Ken Boothe and the Swinging Kings – Swinging King
4. The Gaylads – Tears from My Eyes
5. Clive Alphonso – Good Enough
6. Bop and the Beltones – Love
7. Soul Agent and the Soul Defenders – Popcorn Reggae
8. Alton Ellis – Knocking at My Door
9. Roy Tomlinson – I Stand for I
10. The Soulites – Spirit Down Here Below
11. Larry and Alvin – Press Along Nyah
12. Im and the Sound Dimension – Guess What
13. Trevor Clarke – Sufferation
14. The Officials – Ten Years Ago
15. Johnny, Earl and Jennie – Dub Street
16. Judah Eskender Tafari – Always Trying (Previously Unreleased Extended Mix)
17. Eddie Constantine – Tenement Yard (Previously Unreleased Extended Mix)
18. Johnny Osbourne – Unity (Extended Mix)
Bonus 45 single tracklisting:
A. Glen and Dave – Is It Yes or Is It No (Previously Unreleased)
B. Nora Dean – Mojo Girl
The bonus 45 single is only available on the Record Store Day Black Friday edition of From the Vaults, Vol. 1, so be sure to snag a copy from your favorite record store! Click here to find a participating store near you!